Exciting Enhancements on the Horizon for Virtual Garage Manager
As we put the final touches on our brand new product, we're delighted to keep innovating and improving Virtual Garage Manager (VGM) in response to your feedback and needs. We're committed to making VGM a more powerful tool for your business, and we're excited to announce several key new features and improvements in our latest update.
Partnership and integration with takepayments
We're excited to announce our new partnership with takepayments. With this integration, payments can now be processed with PDQ terminals directly from VGM. This means payment amounts are automatically passed to devices and reconciled with invoices, receipts, and other related documents.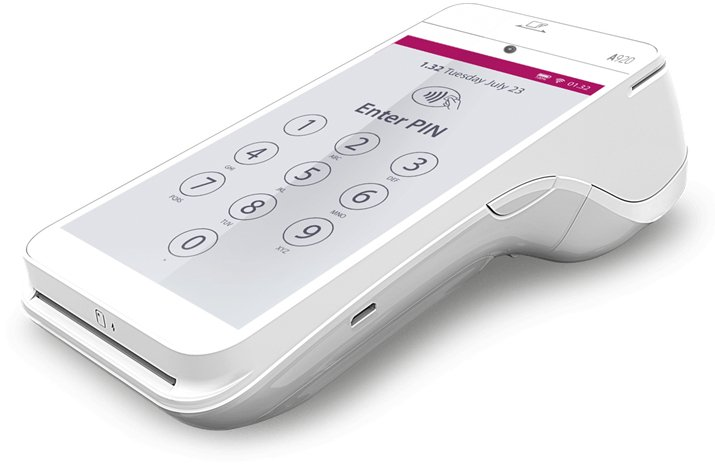 What sets takepayments apart?
Specialization: They're dedicated to working with independent businesses.
Secure Processing: All payments are processed with the reliable and secure Barclay Card.
Transparent Pricing: They offer clear pricing with no hidden setup or exit fees.
Fast Processing: Expect next-day payment processing to keep your operations moving swiftly.
Customer Support: Their UK-based support team is always ready to assist you.
Flexible Contracts: Contracts start from just 30 days, offering you the flexibility you need.
Smooth Transition: If you're currently with another payment provider such as WorldPay or Dojo, takepayments offers a switcher deal to ease your transition.
This partnership brings convenience and efficiency, allowing you to manage payments directly within VGM.
New Customer Communication History View
The new customer communication history view in VGM lets you quickly see all past interactions with a customer in one spot. From emails to phone calls, all touchpoints are logged and easily accessible. It simplifies tracking customer interactions and aids in providing a more personalized and consistent customer service experience.
New Dashboard Widgets and VAT Visibility Toggle
We're enhancing our dashboard with new widgets that provide more insights into your purchasing figures. Plus, you can now choose to show or hide VAT in these widgets for a more tailored view.
Sage 50 Online Export in Company Portal
Our Company Portal now lets you export your data directly to Sage 50 Online, making data management smoother and more integrated.
Other Enhancements and Bug Fixes
Alongside these key new features, we've made other smaller enhancements and resolved several bugs to continue improving your experience with VGM. These updates touch on the Planner, customer communications, reports, user permissions, and more. We've also tackled various bugs to ensure smoother operations in areas like email functionality, handling of Temp Parts and Vehicle Health Check (VHC), and user interface issues.
For a full itemised list of enhancements and bug fixes, check out the list below:
VGM:
Updates:
The planner now remembers if you like to view your schedule by day, week, or month.
The address field for customers and suppliers now holds up to 100 characters.
If you delete a sales receipt from an invoice, it offers to delete the matching sales receipt to avoid oversights.
You can now update the logo for the customer portal in the VGM financial settings.
A full history of communication with a customer can be viewed on their profile.
The financial dashboards offer an option to show or hide VAT.
There's a new report showing new customers within a selected date range.
Dashboard widgets for purchase invoices, credits, payments, and refunds have been added.
A new user restriction has been added to restrict users from deleting Jobsheets.
After posting or paying, you can still change customer or vehicle details in sales documents, but not to a different customer or vehicle.
The bookings report can now be exported as a CSV file.
VGM now supports integrated POS payments via the takepayments service.
Media from the Technician Companion App can be deleted directly through VGM.
Purchases can be searched using the item description.
There's a new report for showing inactive customers.
The booking report now offers more filters and columns to track invoicing and booking status.
Bug Fixes:
Temp Parts – Fix to a bug where hitting the 'save' button would automatically focus the supplier combo.
Fixed an edge case where a booking could be added to multiple jobsheets.
VHC video was being counted in the media total, even if there was an issue or it had not finished processing, so reporting inaccurate numbers.
CC an email address was not validating the input properly so could break if the syntax was invalid.
Adding a new tyre but before raising any purchase invoices, clicking the 'calc max net' button previously threw an error.
Previously, a user without permission to delete sales documents could still do so through the customer history screen.
Fix to bug where double clicking on a slot type to convert it to a booking was throwing an error.
VHC – when editing a VHC, if you clicked 'view in customer portal' twice, the second time would just open a blank page.
Emailing a VHC was not selecting the default attachment template.
There was a bug trying to send an invoice via email to an address with a trailing white space character.
When editing a customer record and clicking the 'new' button to create a new record rather than overwrite the old one, the sage account reference was being carried across which caused issues with data exports to Sage.
Mark part for return – there were some UX issues with the supplier and purchase invoice combo boxes on this form.
Printer reminder templates would not save due to window size hiding save button.
Customer reminders – date sent column was not ordering correctly when sorting by this column.
Purchase invoices – the column name 'Received' has been renamed to 'Paid'
Postcode lookup could break in certain situations when the address fields were too small for what was returned from the postcode service, our fields have now been extended to accommodate this.
Job template did not allowing editing of the labour description, this is now possible.
Assigning technicians to jobsheet items previously showed inactive technicians.
Booking receipts against customer accounts would not delete.
When updating a temp part price, it would also update the quote cost price if there was one, which caused issues as this should be a snap shot in time, so this has been changed.
Apostrophe in slot type title could cause issues which has now been fixed.
Fixes to some dark theme issues on the VGM dashboard.
Booking System:
Updates:
The engine size field is now disabled for electric vehicles.
Bug Fixes:
Tyre orders – When creating the purchase order, the cost price was being incorrectly set as the fully fitted price.
Extras – when creating Jobsheet items from extras previously the long description was used rather than the extra name.
Resolved navigation issues in the "tyres only" configuration.
Company Portal:
Updates:
Xero Integration now offers a choice to send the payment date or payment allocation date to Xero.
New export type available for Sage 50 Online.