Behind the scenes, the development team at Motasoft have spent the past year developing a new application that will soon be made public. VGM has grown into a vast product used by over a thousand garages. Still, we've felt considerable room for improvement, so with that, we felt that it was time to develop a new application that meets the demands of our customers.
Without wanting to get too in-depth, VGM was built at a time when most applications were desktop-based, and the platforms available for web-based technologies were limited. Nearly 15 years later, the technology available to our team has allowed us to build a new product that runs effortlessly and fast across all devices. Using newer technologies will allow us to develop our products much faster.
This new product will run alongside VGM and uses all of the same data, so there's no data transfer, and you can use either or both products side by side. Initially, the new application will be missing a lot of VGMs functionality, but we intend to migrate the most used functionality across while developing new features.
Below, I will show some early screenshots of the features available at the start.
Scheduler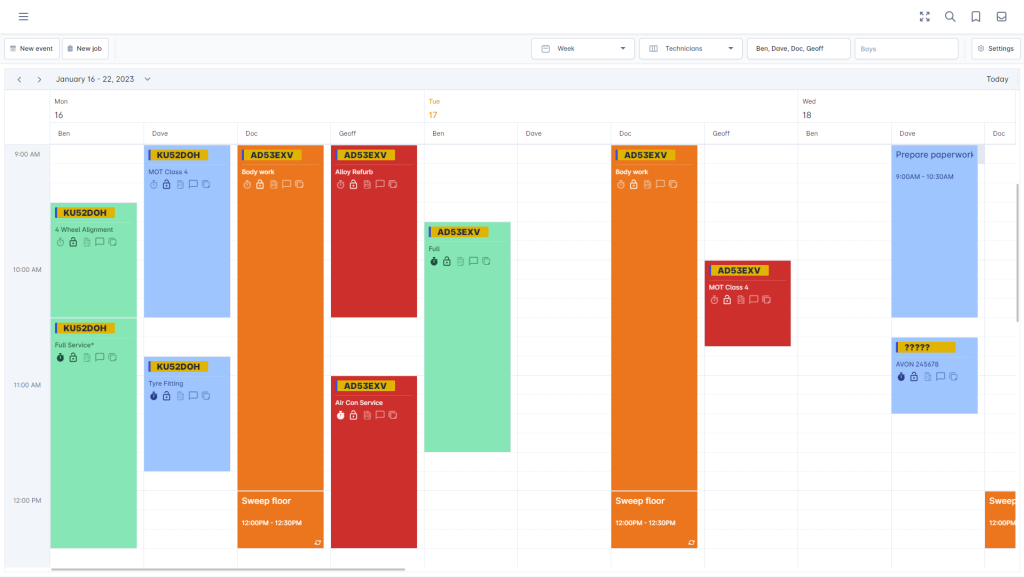 We wanted to consolidate the functionality of the planner and technician planner in VGM while including the functionality of about a dozen feature requests. This scheduler will be completely customisable. Some of the features include:
Completely customise which data fields are shown against your tasks, appointments and bookings.
Automatically block out technician lunch breaks.
Configure technician holiday and working hours.
Add ad-hoc appointments.
Customise the colours of your tasks and appointments based on either the technician or the task type.
Switch between multiple views, including day, week, agenda and the new timeline views.
Group by the bay, technician or both.
Customise the size of appointments.
This scheduler is lightning fast and performative, and any customisation to the scheduler is automatically saved. Check out some screenshots below: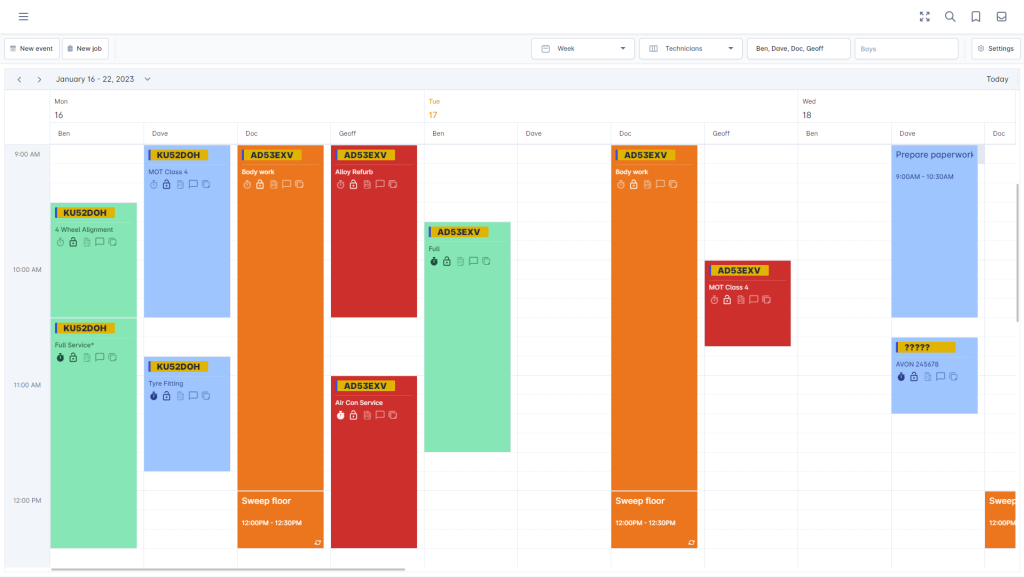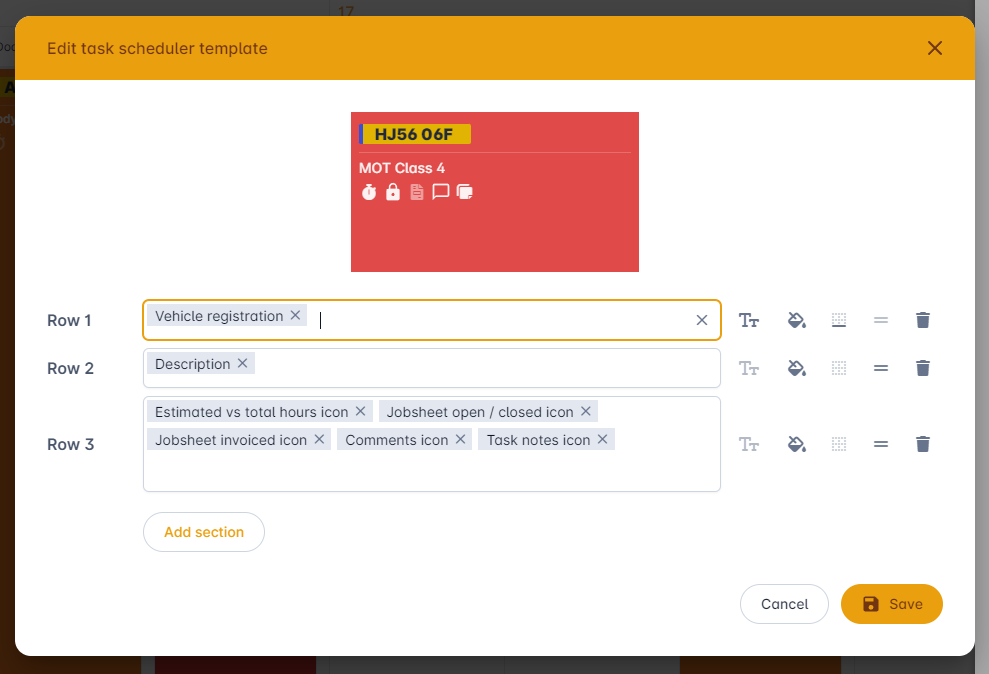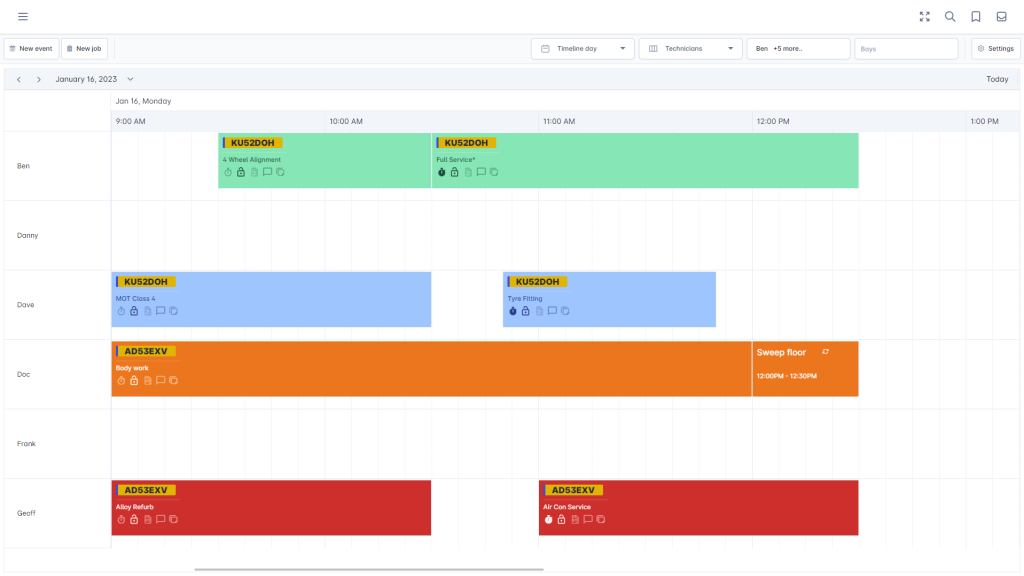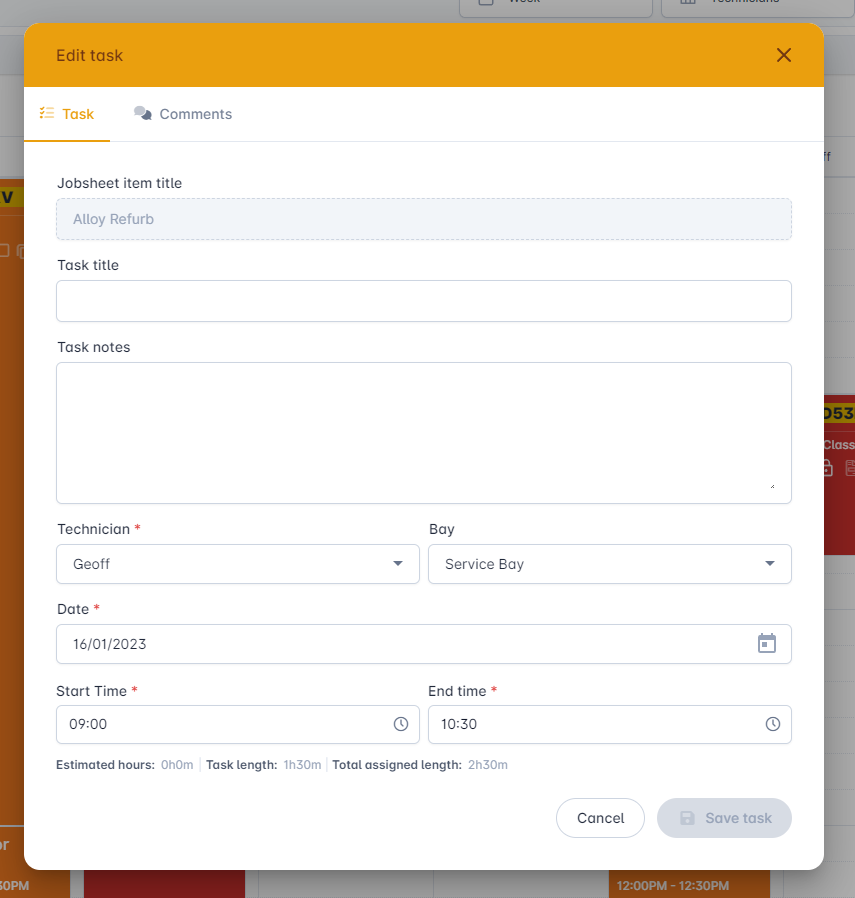 Technician working hours
With the first version, you'll be able to configure the working hours for your technicians, including lunch breaks (if they are standard). You'll also be able to deal with a holiday allowance and scheduling in technician holidays which will appear throughout the scheduler.
Faster job entry
We've reinvented the way that jobs are created. Previously, creating a job and assigning items to technicians was a lengthy process. We've designed new workflows and systems that will allow you to quickly enter new jobs into the system and assign items to technicians.

Customisable grids
The first release will feature fully customisable grids for customers, vehicles and jobs. Each grid will be fully customisable; you'll be able to:
Select which columns are visible
Re-order and change the sizes of the columns
Our new grids are also significantly faster and feature lightning-fast searching and filtering.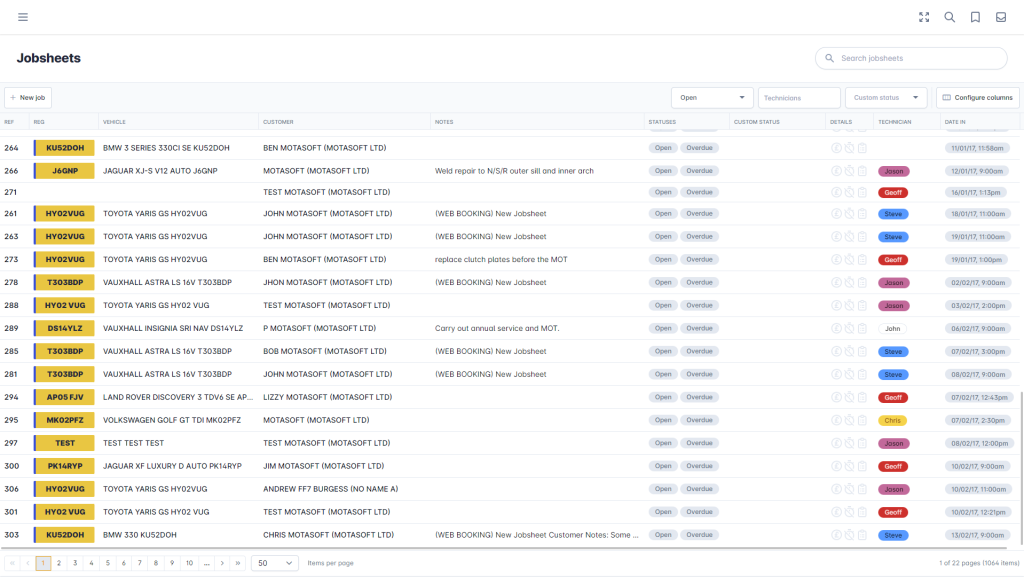 Customisable customer, vehicle and jobsheets
You can easily customise which data is available whenever you access a customer, vehicle or jobsheet. You can easily tailor the system to how you want it to work but customising what data is visible and which tabs are available for each record type.
As part of this, we're capturing over 100 fields from VRM lookups (including specific information for electric vehicles). Behind the scenes, we've been capturing this data with VRM lookups for over a year and these will be available with the new vehicle views.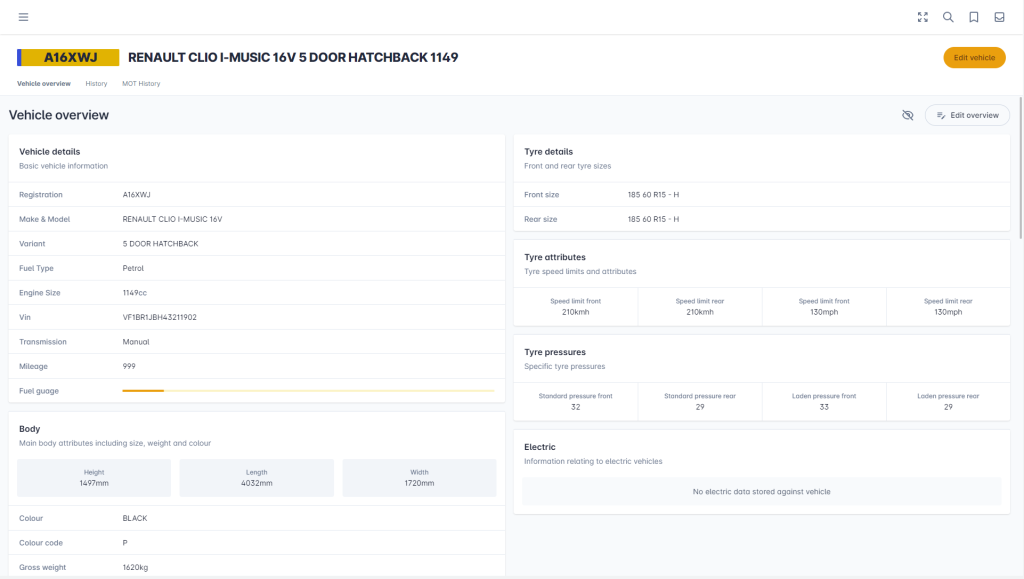 Other features
There will also be several other features available early on, including:
A brand new job board. A much simpler kanban-board approach to managing work.
A time-based approach to booking in work. No more complicated slot configurations.
Massive speed enhancements across the board.
When will this be available?
We will release an alpha version during the first quarter of this year. If you want to be part of our alpha team and are happy to provide us with lots of feedback, then we want to hear from you. Drop us a message in the live chat within VGM. 
How much will this cost?
This new application will be included in your existing VGM subscription.
We're excited to get the next generation of our products in front of users and can't wait to show you what we've been working on.