In our late 2022 release, we've put together a list of quality-of-life improvements impacting financial documents and jobsheets.
Financial document improvements.
The biggest time saver in this release is the added ability to pay off batches of sales or purchase documents quickly rather than one at a time. We've put together a brief video going through this functionality; alternatively, check out our documentation for a complete walk-through.
We've also made it quick and easy to adjust the VAT on purchase invoices and purchase credits manually. When you have a purchase invoice or credit selected, you can select an item and manually tweak the applied vat.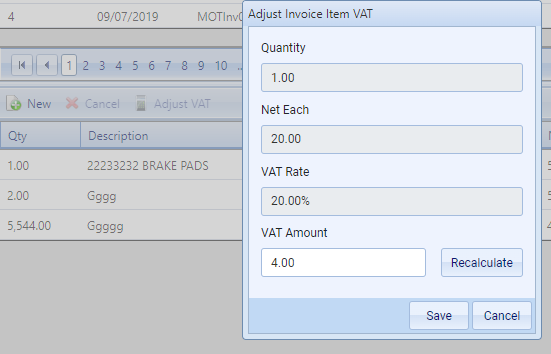 Additional user restrictions.
There are additional user restrictions available against the user settings; you can now stop certain users from the following:
Deleting sales invoices
Deleting sales credits
Deleting sales quotations
Creating sales invoices & receipts
Creating sales credits & refunds