Following feedback from many of our customers, with this release, we have implemented custom statuses for customers and the ability to restrict online bookings for specific users.
Custom statuses.
You can now create custom statuses to display whenever a customer record is visible. These statuses can be helpful to assign statuses to customers, such as 'Account on hold', 'VIP' and 'Inactive'. You can then filter by these statuses in the customer's grid.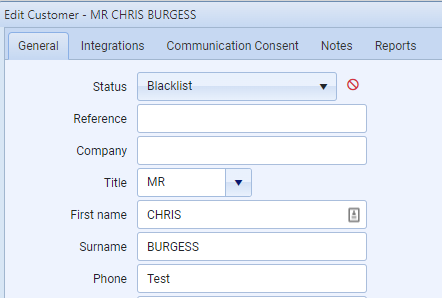 Online booking blacklist.
Many of our customers have asked for one feature: the ability to stop certain people from booking online. Your technicians can create a custom status to stop certain customers from booking online. If you assign this special status to a customer, no one with the same IP address, vehicle registration, address or contact information will be able to complete an online booking and will instead be directed to contact the garage directly. 
Getting started.
Check out our documentation as well as a brief video that goes through the main functionality. Alternatively, to get started with custom statuses and the online booking blacklist, check out our documentation, or reach out to our support team on 0117 9 42867 or via the live chat in VGM.