With more and more users using our fully customisable user dashboard, we've received lots of feedback regarding additional widgets that would be helpful. With this release, we introduce 13 new customisable widgets covering five areas of the business.
In this release, we're starting to cover the following:
Technician performance
Comments
Advisories
VHCs
Nominal codes
Technician performance. 
We've created four graphs and tables that will allow you to see how efficient your technicians have been.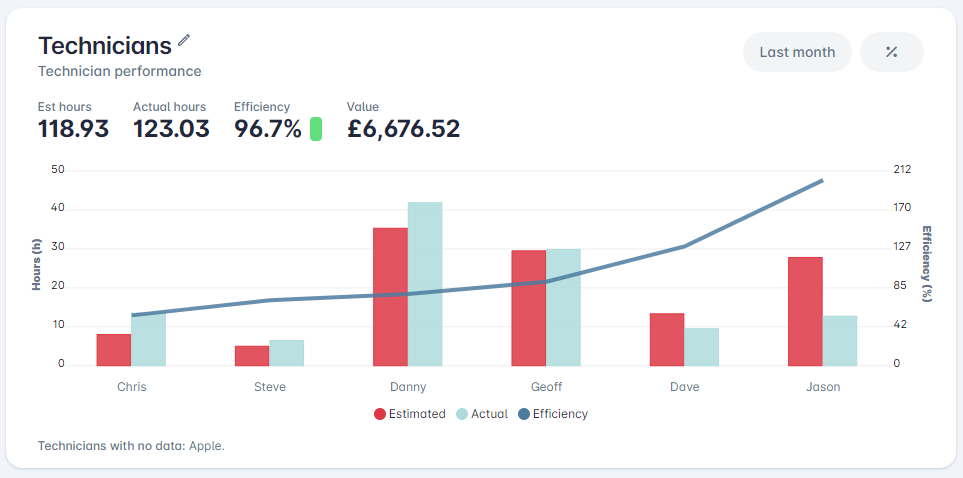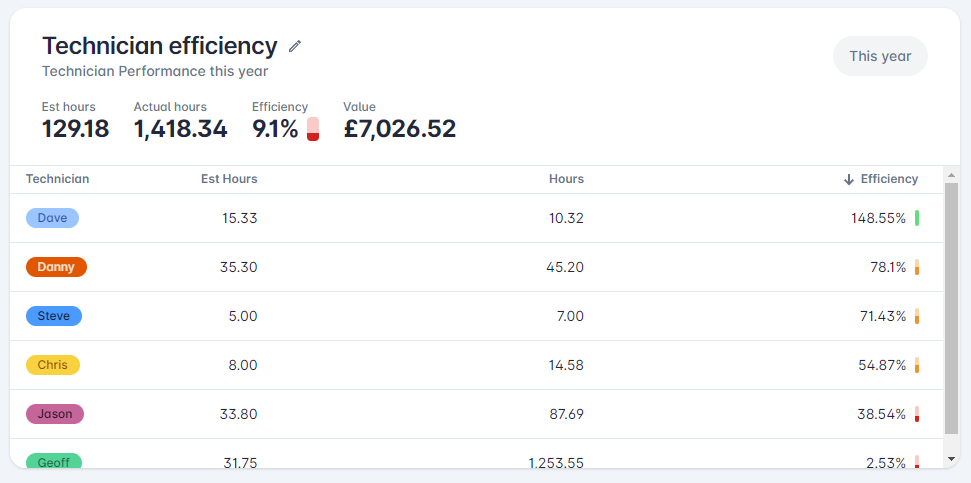 Comments.
We've created a comments widget that will allow you to track any new comments created against any job. Clicking on the comment will open the jobsheet for easy access.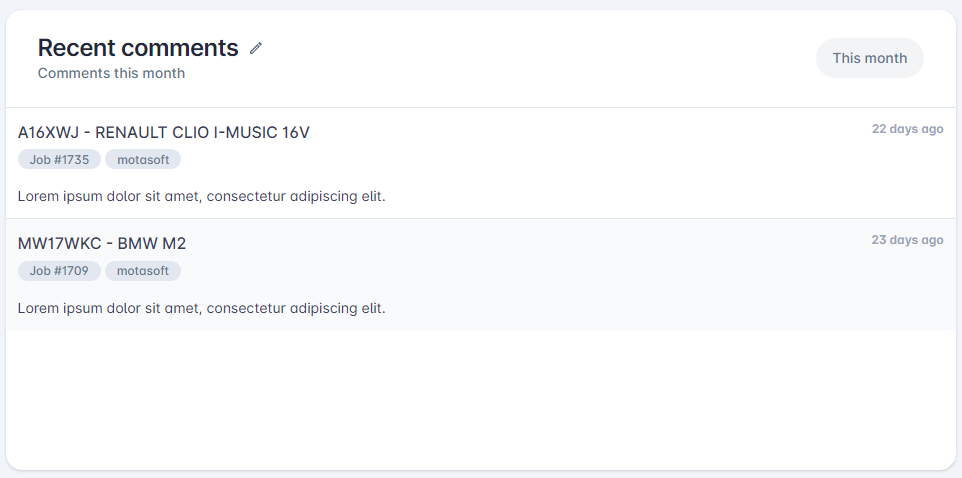 Advisories.
Similar to comments, we've created a widget to help you keep track of any new advisories created against vehicles in your workshop.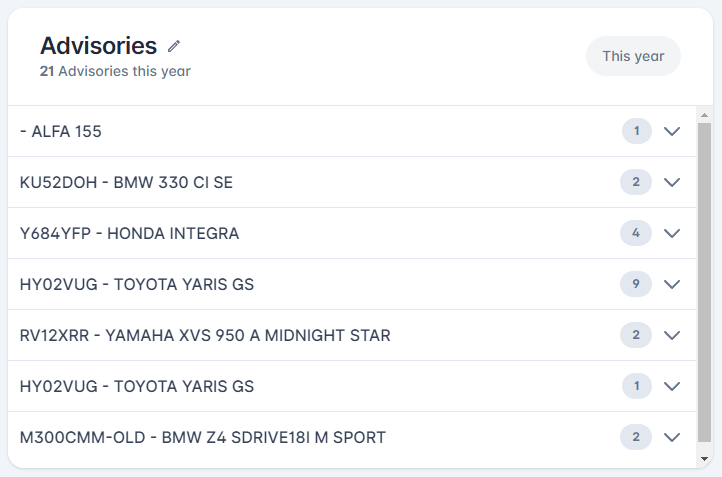 Vehicle health checks.
We've added two new widgets to help give you an overview of vehicle health checks that are either in progress or recently completed.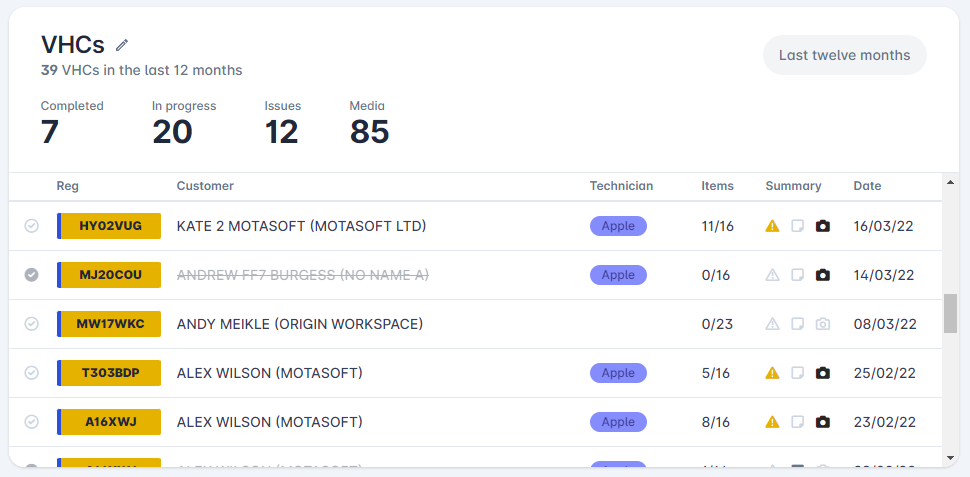 Nominal codes.
We've created a few useful widgets to help visualise your different nominal codes over different periods.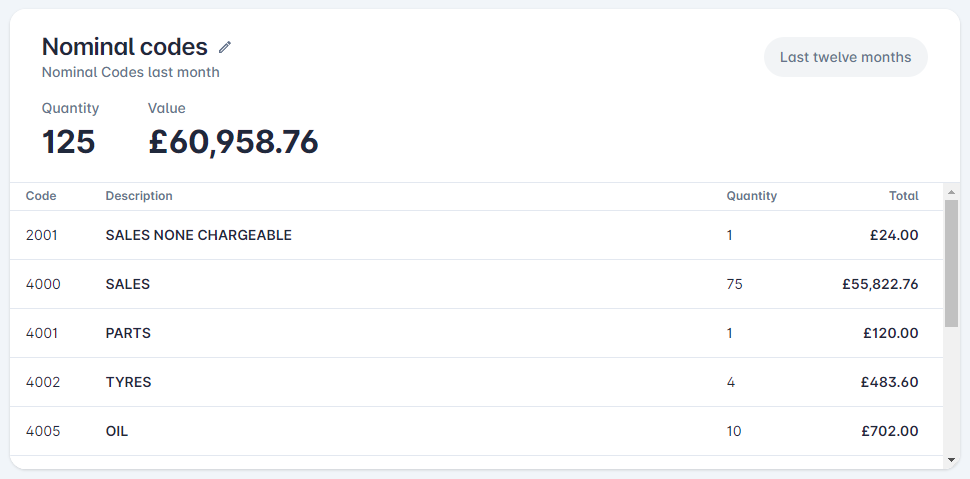 Let us know what you want.
We've already got lists of ideas as to what would be good widgets to add – but we want to hear from you! If you have any ideas as to what widgets you want to see, get in touch via our feature request form, or take our survey to help shape future VGM features.