In our previous release, we launched the new user customisable dashboard for VGM, online payment for our online booking systems, and countless quality of life updates to job-sheets and document conversion (click here to read about our previous release).
These features will shortly be available to all users, but if you'd like to be an early adopter and join our beta list, then please get in touch.
Our first major release of 2022 will see the introduction of some much-requested features, including:
---
Virtual Garage Manager
Improved sales document grid
The sales document grid has undergone several improvements following feedback from our customers. Previously, invoices, credits, and quotes were displayed in a single view, which became difficult to follow when you had many items.
Using the tabs at the top of the grid, you can view the different document types in isolation or continue to view them altogether if that's part of your daily workflow.

As part of the grid, you can also view the different communication statuses against documents to see when you've emailed or printed an invoice, quote or credit.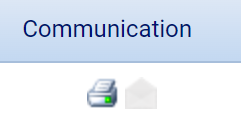 As well as these improvements, we have also improved the underlying infrastructure, which has resulted in speed improvements when navigating your sales documents.
User dashboard widgets
In late 2021, we introduced the fully customisable user dashboards, which has allowed your technicians to build their dashboard using a library of widgets.
With this release, we're introducing nearly 20 new widgets which cover business metrics, including:
Sales
Parts
Tyres
Profit & loss
Received SMS messages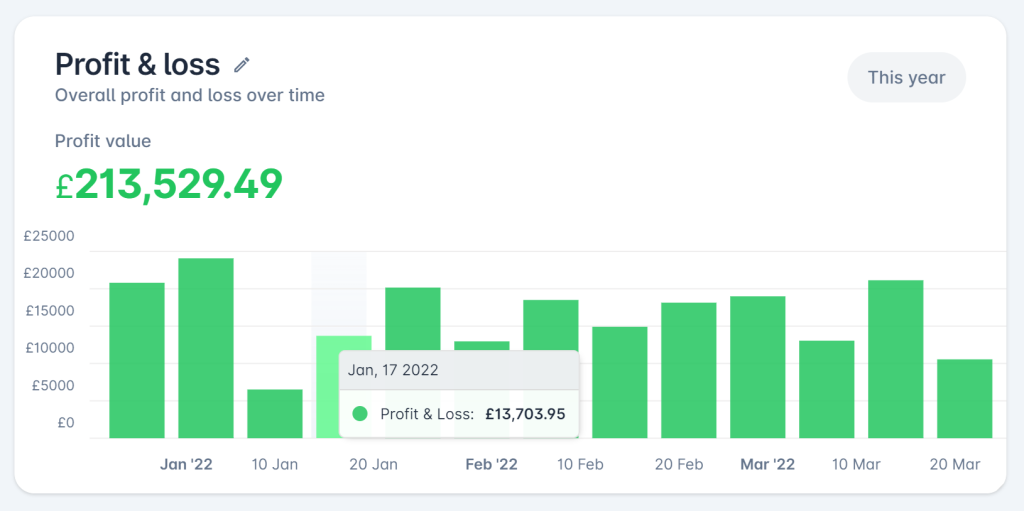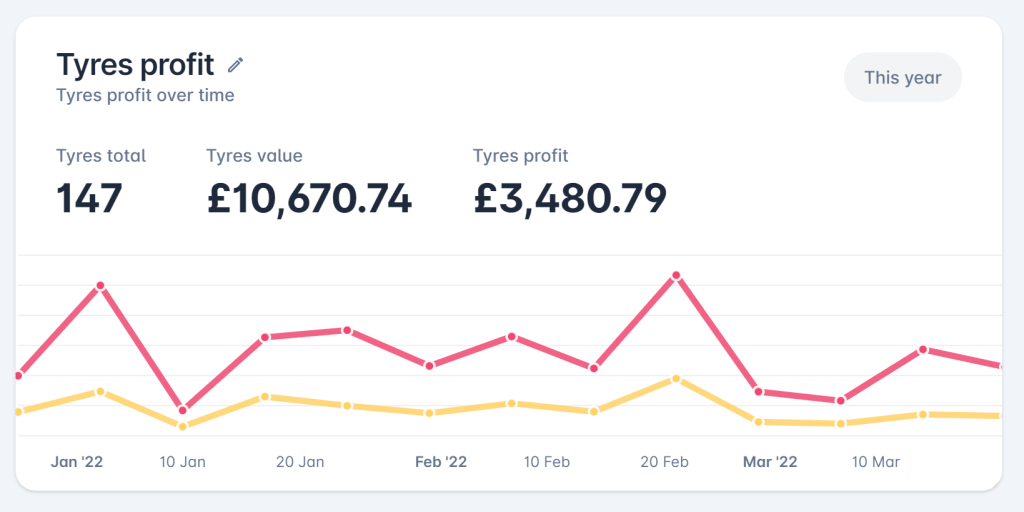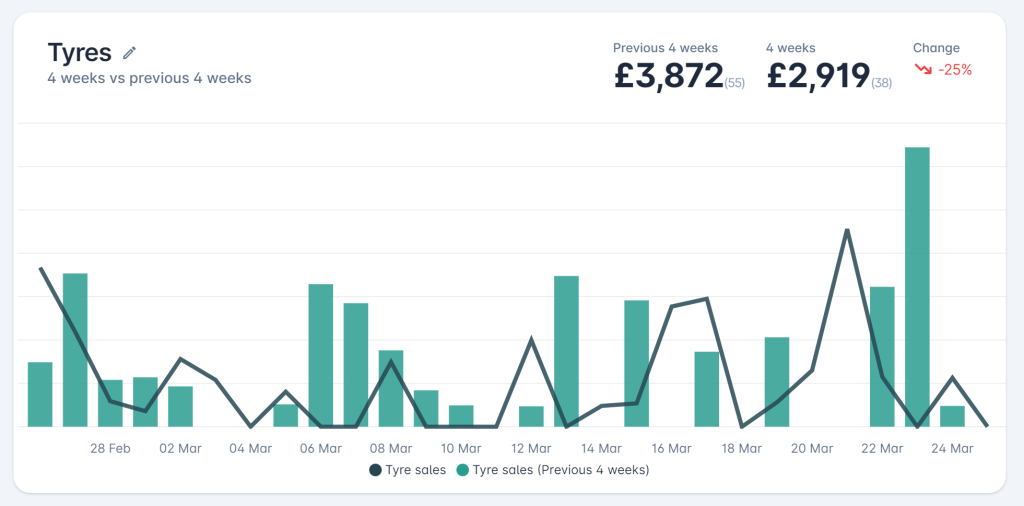 We've also added additional graph types, including bar graphs, area graphs and line graphs.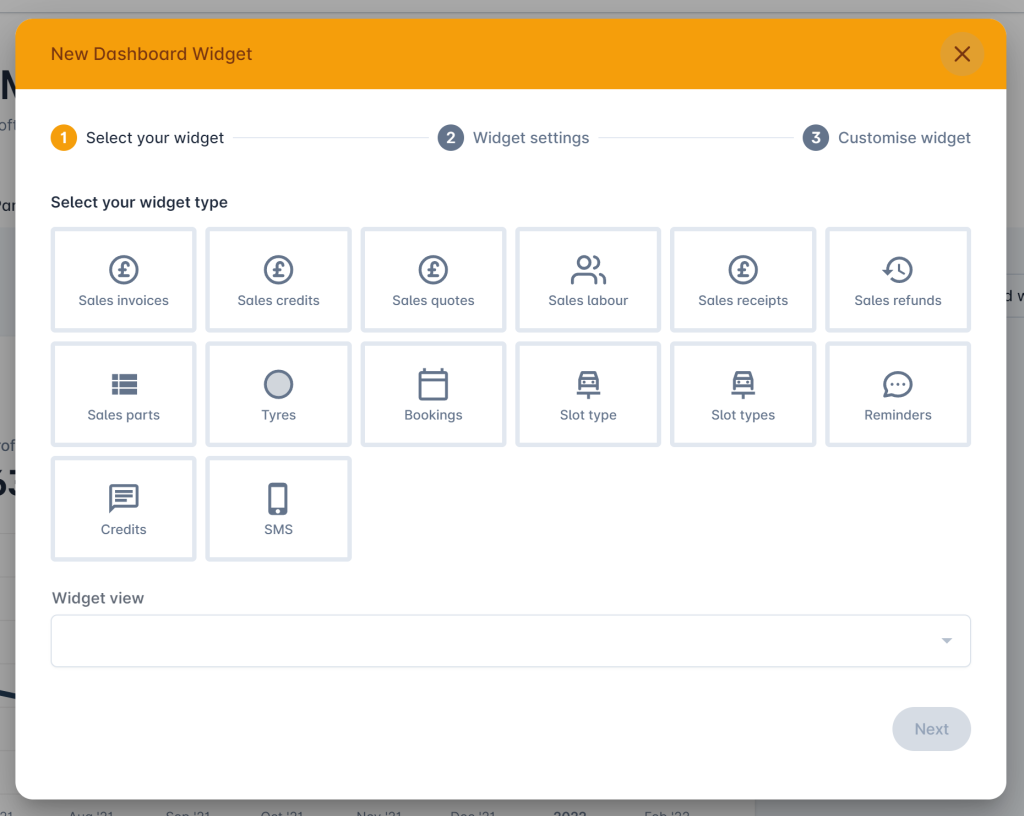 And finally, when you create a new dashboard, you can now select from some presets with a selection of essential graphs to get you started. Once you've created the dashboard, you can customise it and add different views.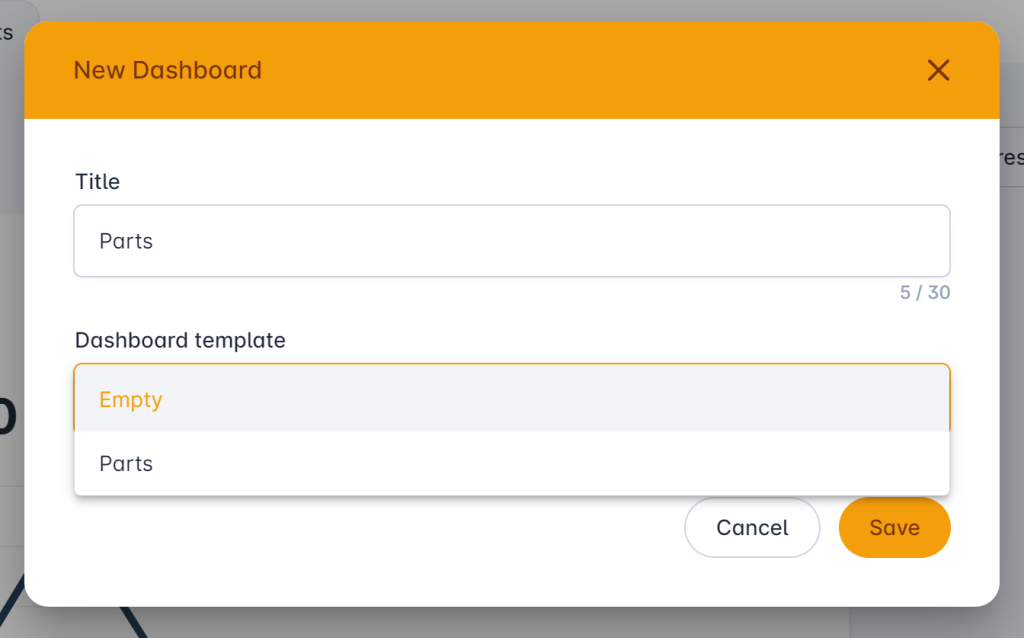 ---
Technician Companion App
Video capture
One of our most requested features, video capture, is part of this release. App users (with a media package subscription) can now add a video to a vehicle health check. This is a great way to walk through any issues encountered as part of a vehicle health check.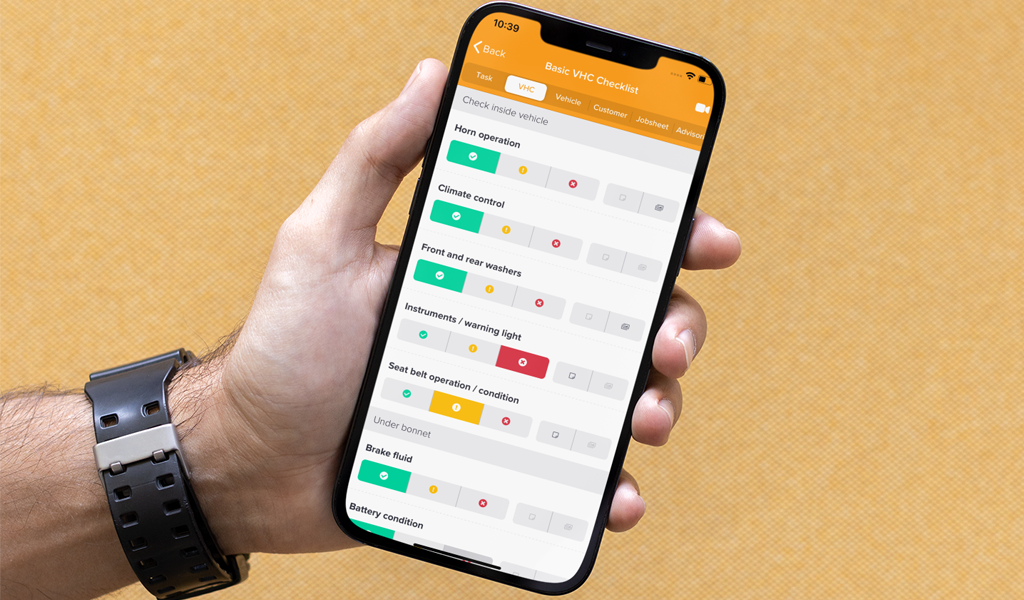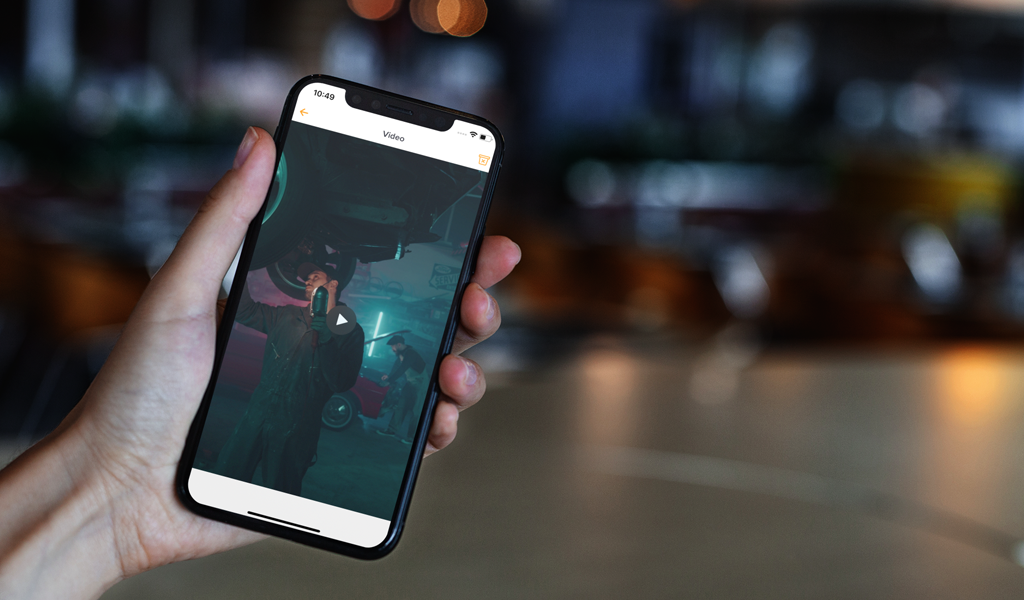 The video is then stored in the cloud and is made available in the following ways:
VGM – As part of your customer and vehicles history, you'll have a copy of the video for future reference.
VHC.report – The VHC report which you send to your customers will have the video embedded at the top, so your customers can view and review your findings.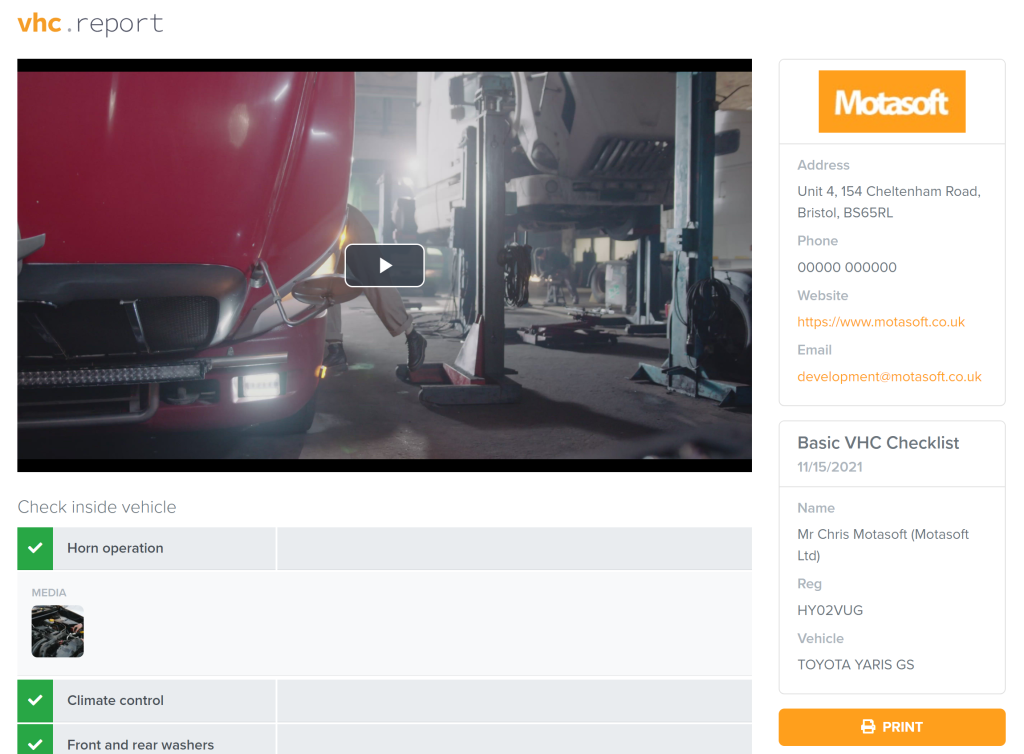 ---
Online Bookings
Service checklist website widget
We added an optional service checklist comparison table to the online booking system in our previous release. These service checklists are also available as a standalone widget to display on your website.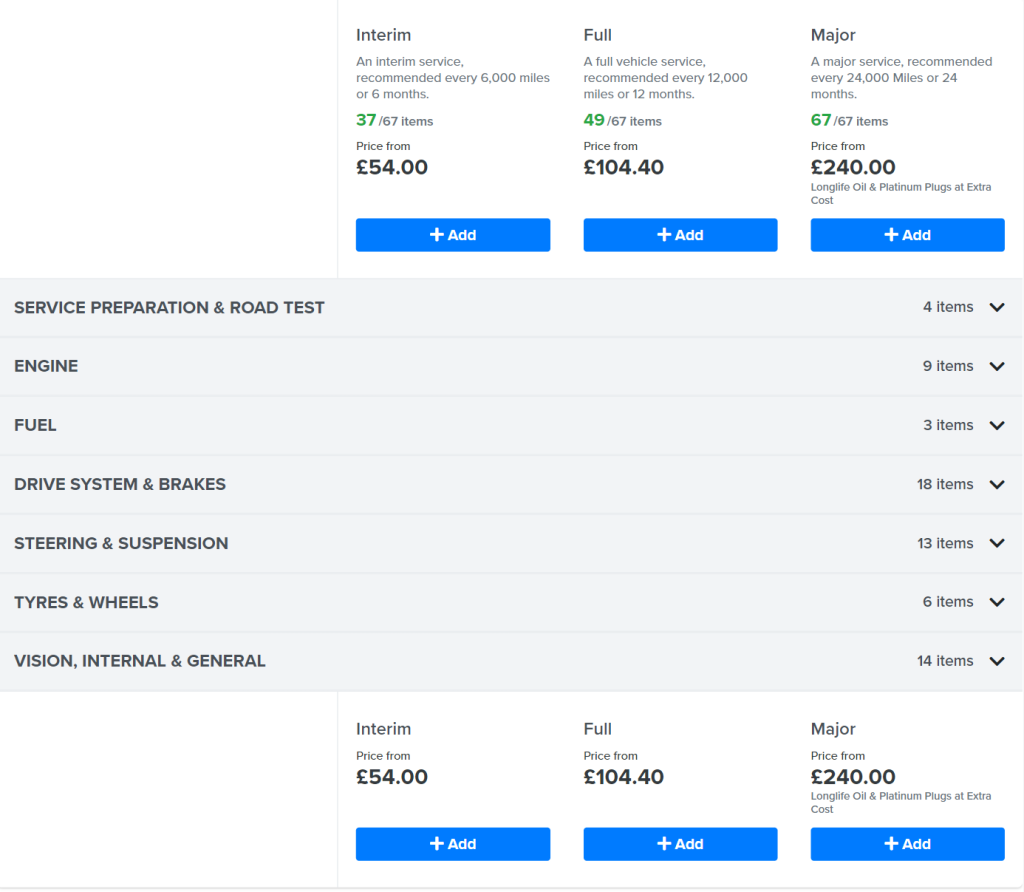 ---
Minor updates and enhancements
VGM
Clicking the VGM logo takes you to the dashboard.
Vehicles – There is now a tab against the vehicle where you can store notes.
Users can now create custom jobsheet statuses with support colour coding.
Users can now view just unread messages in the inbound messages and SMS manager screens.
Reports – Add a new profit and loss report.
Reports – Customer statement now shows the vehicle registration.
Reports – Jobsheet Itemised Report now includes the vehicle registration.
Suppliers combo box now allows you to search through your suppliers, making it easier and quicker to find when you have lots of records.
Purchase Documents – A warning will show if a user tries to save a purchase with the same supplier and number as one that already exists.
Added a new postcode lookup provider.
Tasks and time logging is now shown much more clearly in a jobsheet.
If a return is emailed to a supplier, this is now logged in the event log.
Technician items allocated Report now shows the vehicle registration and customer.
Technician Companion App
General user interface and user experience enhancements.
Breakdown of the VIN to correctly submit MOT certificates to the DVLA.
There are now additional data types for VHC checklists; free type text and 'Yes or No'.
Users can now edit or delete their comments and advisories.
Users can now see jobsheet line item quantities
Autosave is now available on VHCs.
Booking system
Booking confirmation emails now have more information about being paid for online with the amount paid.
---
Bug fixes
VGM
Sales Documents – Trying to edit a sales invoice from a quote showed an error.
Reminders – Previewing a message showed the NextBookingDueDate merge tag formatted with 00:00:00.
Tyres – When transferring Group Tyre stock to local stock, the default part group was not being selected.
Technician Companion App
The media gallery did not display correctly on some tablets.
There was an issue with photo capture on some devices running on Android 12.
Company Portal
The Xero integration previously exported credits were showing as invoices in the list.
Purchase Payments were being missed when importing purchases into Xero.
---